CONTINUOUS F. LINE

PET. C.F. LINE

PP. C.F. LINE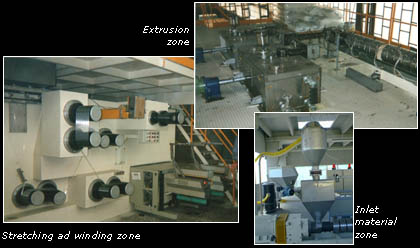 GIMTEF
plans and supply lines for PP or PET continuous filament production. The inner PET can be virgin or recycled. The productive capacity can reach 160 kg/h.

The lines have all services and electric panels for control and supervision in order to have an easy running of the plant even with one person only.

Gimtef's technicians provide the installation and starting-up of the line, supporting also the client in the first stage of production.

The client can have a qualified advising for the PET line dimensioning on the basis of his productive needs and building solutions.